Beauty from the Earth
Founded by former farmer and rancher, David Vargas four years ago, Lumavera expands its product line into cosmetics. The skincare brand is primarily known for creating products using "super foods" such as Veggies (tomatoes, carrots, spinach, kale, brussels sprouts and onion) and fruit (citrus extracts, argan oil, green tea and aloe leaf extracts, licorice root and sunflower seed oil), just to name a few. Vargas' vision of "cultivating beauty from the ground up," have been realized through its natural and environmentally friendly product line.
"I wanted to use aloe vera because 99 percent of skin-care companies for the first ingredient [use] water. The molecular structure of water is too large and it doesn't penetrate the skin. Skin is waterproof, so water doesn't absorb into the skin. You can ingest water, but externally it does nothing," Vargas told WWD.
Some of their current products on their skincare line are:
Oxygenating Masque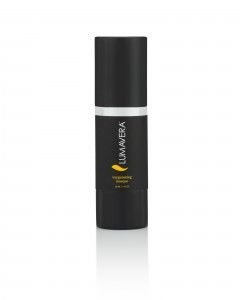 Detoxify, oxygenate and energize skin.
Breathe life into your skin every week to oxygenate and repair skin cells for a brighter complexion. Mushroom enzymes work synergistically with vitamin-rich spinach, kale and brussel sprouts to exfoliate and detoxify skin. Natural antioxidants in seaweed, kelp, algae and Superfruits lift, tighten and tone skin for an energized, youthful radiance.
BENEFITS
Oxygenate cells
Detoxify
Energize
POWERGLOW RESURFACER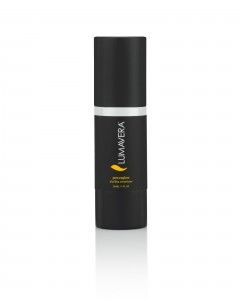 Rejuvenates, hydrates, illuminates
PowerGlow combines 3 advanced technologies to reveal a smoother, more youthful complexion immediately and without irritation. Peptides deliver the regeneration benefits of retinol. Hyaluronic acid from Asian mushrooms and beets hydrates 400 times more than sodium hyaluronate. Natural AHAs and BHAs powered by time released Qusome Technology gently resurface skin cells.
BENEFITS
Resurface
Rejuvenate
Hydrate
Promote glowing skin
LIFTING EYE CREAM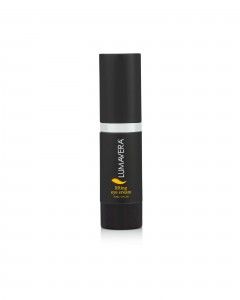 Reduce puffiness, dark circles and fine lines
This powerful eye cream with Vitamin A,C and K-rich Kale combats wrinkles, dark circles and puffiness. Our innovative Plant Stem Cell Technology, coupled with state of the art dual peptides, firm eye tissue to prevent future lines and crepiness. Broccoli sprouts provide clinically-proven sulforaphane to help protect skin from sun damage. Your eyes look younger, brighter and more refreshed.
BENEFITS
Reduced puffiness, dark circles
Diminish fine lines and wrinkles
Refresh and brighten
Lumavera targets to launch a line of lipsticks next April and currently have just released their lip gloss product line. Lumavera is sold in Salons and Spas worldwide and also online on their website: https://lumavera.com/product/anti-aging-eye-cream/